Hanoi, June 26… The Cemtech Asia 2023 Exhibition and Conference officially opened at 8:45 AM at the Melia Hanoi Hotel, with the participation of  cement producers and industry expertss in the cement industry in Vietnam.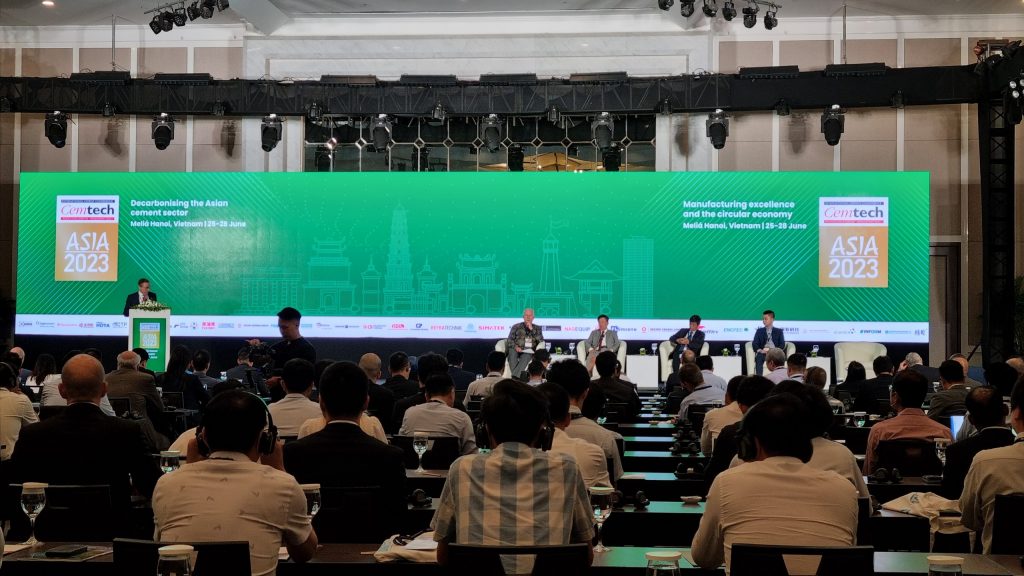 The Cemtech Exhibition and Conference featured the participation of 31 booths with many  experts in the cement industry. Besides, the exhibition was attended by leaders and technical personnel from cement factories located in the neighboring provinces of Hanoi.
Booth Thermoteknix – AUMI No. 11 showcased exhibition products aimed at supporting temperature testing and monitoring of cement kilns. The products included:
+ Camera ThermaScope HDC
+ Camera ThermaScope HDT
+  Multiview Enterprise Software
The exhibition is an opportunity for Thermoteknix – AUMI to introduce their products in the field of cement industry to valued customers and partners, particularly their expertise in kiln monitoring cameras.
Thermoteknix is one of the word's leading developers and manufacturers of thermal imaging systems. Since June 2022, AUMI has become the official representative of Thermoteknix in Vietnam, responsible for product distribution, warranty, solution consultation, and technical support for all Thermoteknix cement industry customers throughout Vietnam.
The exhibition and conference take place from June 26 to June 27, 2023. Thermoteknix – AUMI booth warmly welcomes customers and partners to visit their booth at the Cemtech Asia 2023 exhibition.
For more information, please contatc: Hà Nội: 0917 991 589 – TP HCM: 0932 226 100
Email: aumi@aumi.com.vn



Website Editorial Board Aumi