Bac Ninh, November 9… Following the series of VIMF exhibitions in Binh Duong and Da Nang, today at the Kinh Bac Cultural Center – Bac Ninh, the opening ceremony of the VIMF exhibition took place.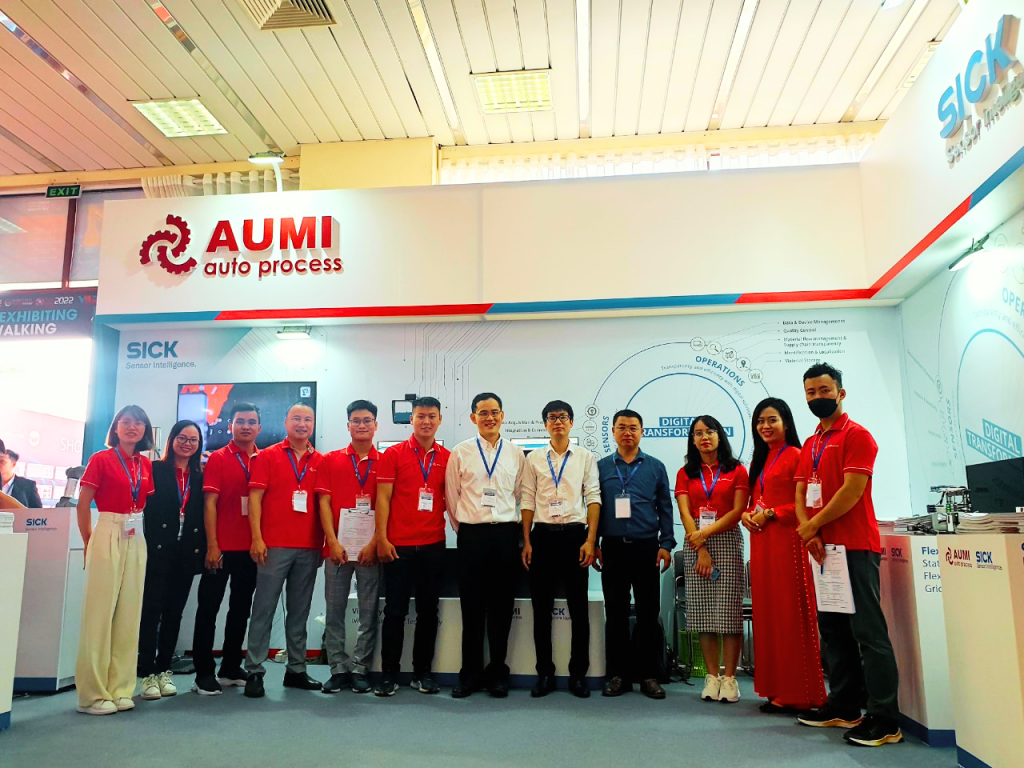 At SICK-AUMI booth No. A10, we demo the outstanding products of Sick – a German brand leading the world in sensor produces. Our demo products in the booth:
– Flexchain – Optical Grid System
– G2F – Ultra-small optical sensor
– Safety sensor system
– 3D camera system measuring product dimensions, detecting pallets and anti-collision
– 2D camera application for color classification and object detection.
In additions, micro scan – the anti-collision sensor for Robots was also displayed at the SICK-AUMI booth.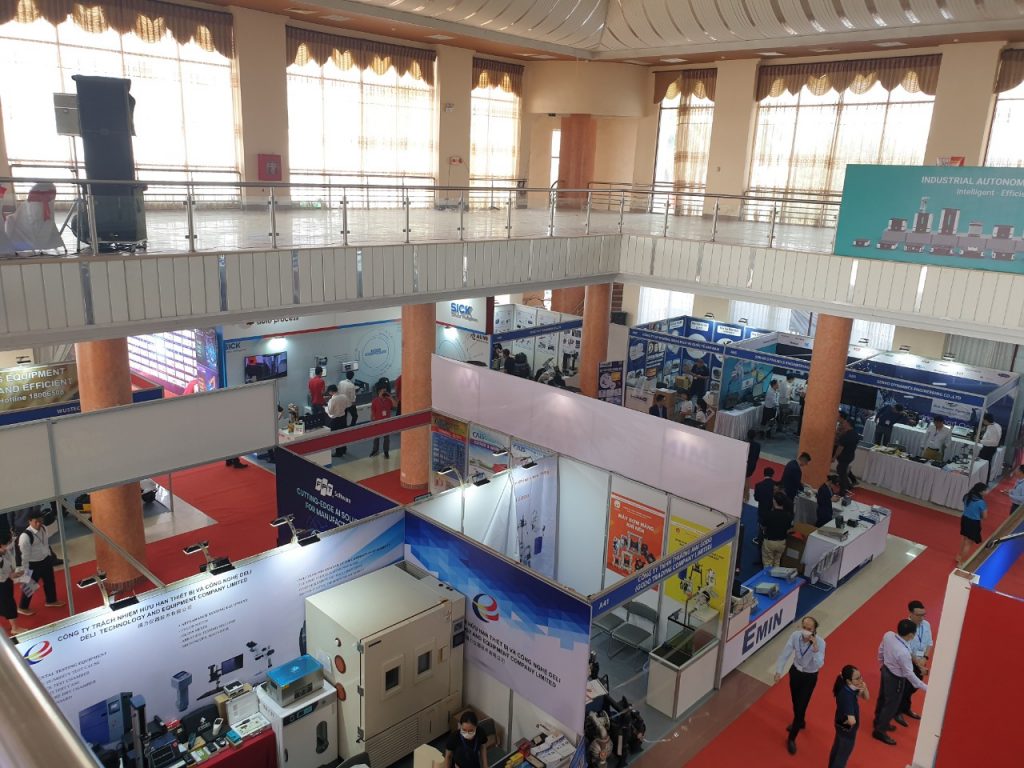 The exhibition attracted the attention of many visitors from companies and industrial parks in Bac Ninh and neighboring provinces such as Hanoi, Hai Duong, Hai Phong, Hung Yen etc. On the opening day, the exhibition welcomed more than 1000 visitors came to visit, especially at SICK-AUMI booth welcomed more than 300 visitors this morning. A team of foreign technical experts is also present at the booth to advise and give the answers to the customers' questions.
The exhibition lasts for 3 days, from 9:00 am to 5:00 pm, November 9 to November 11.
SICK-AUMI booth is looking forward to welcoming customers and partners to visit the booth at VIMF Bac Ninh exhibition.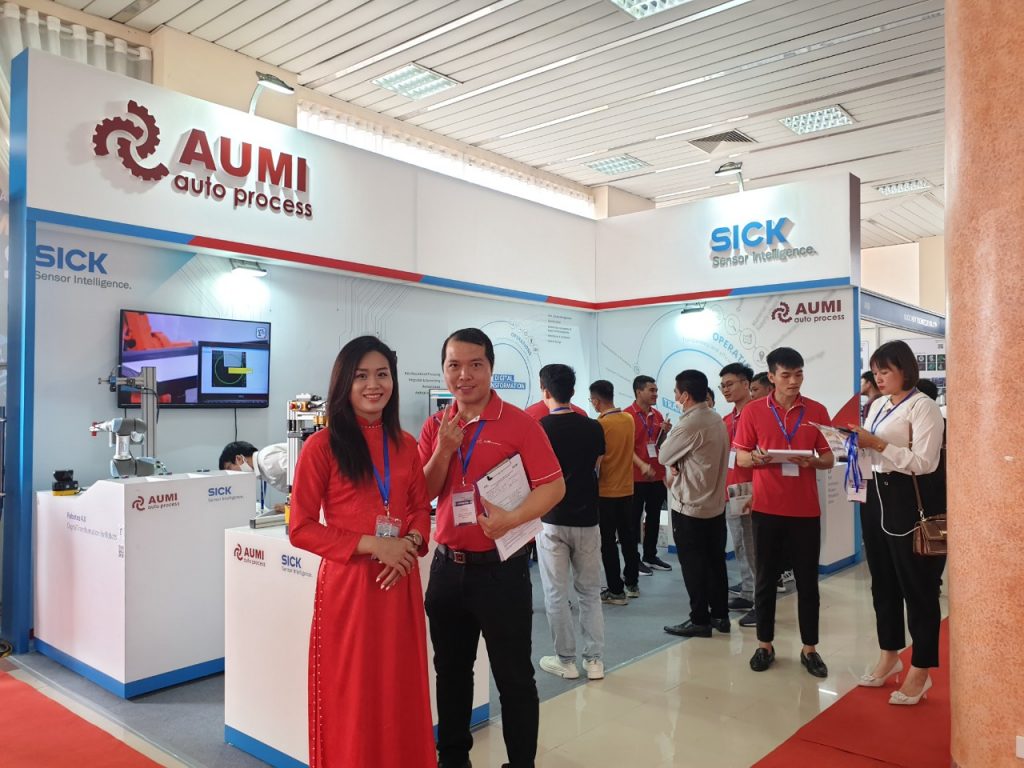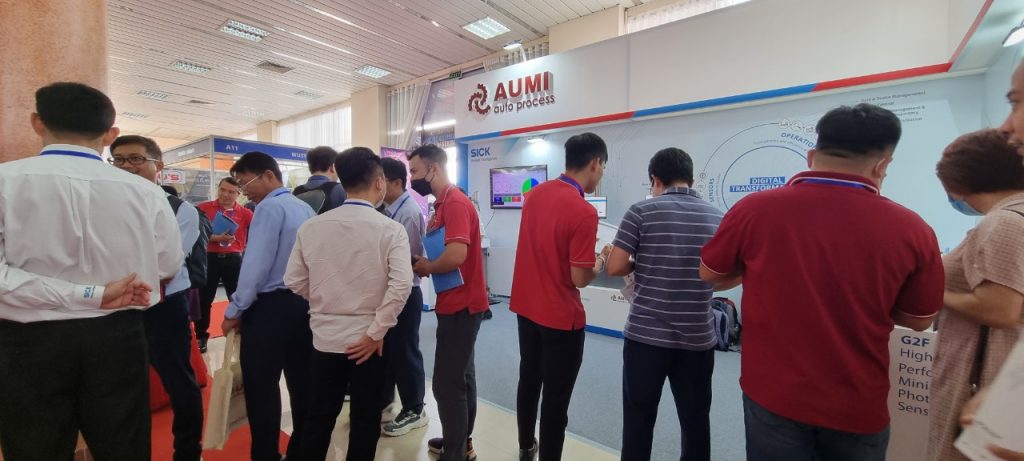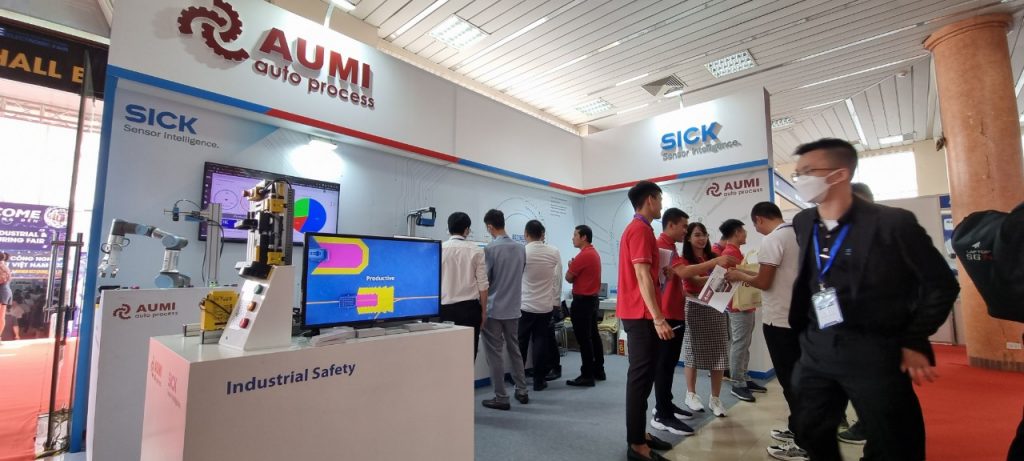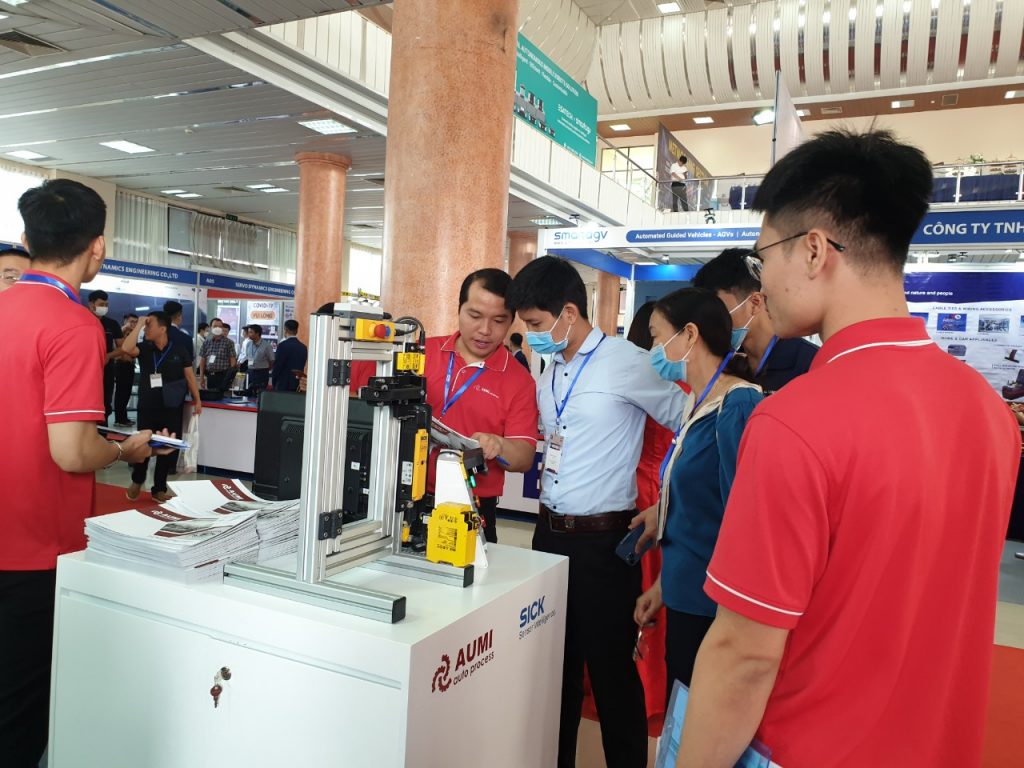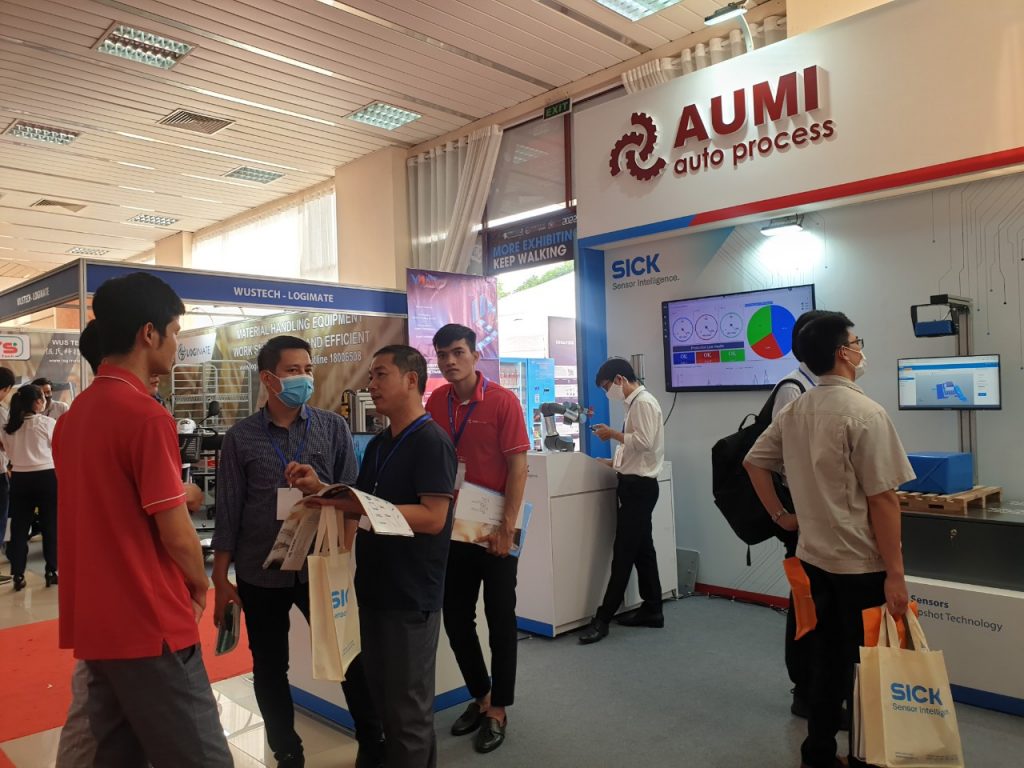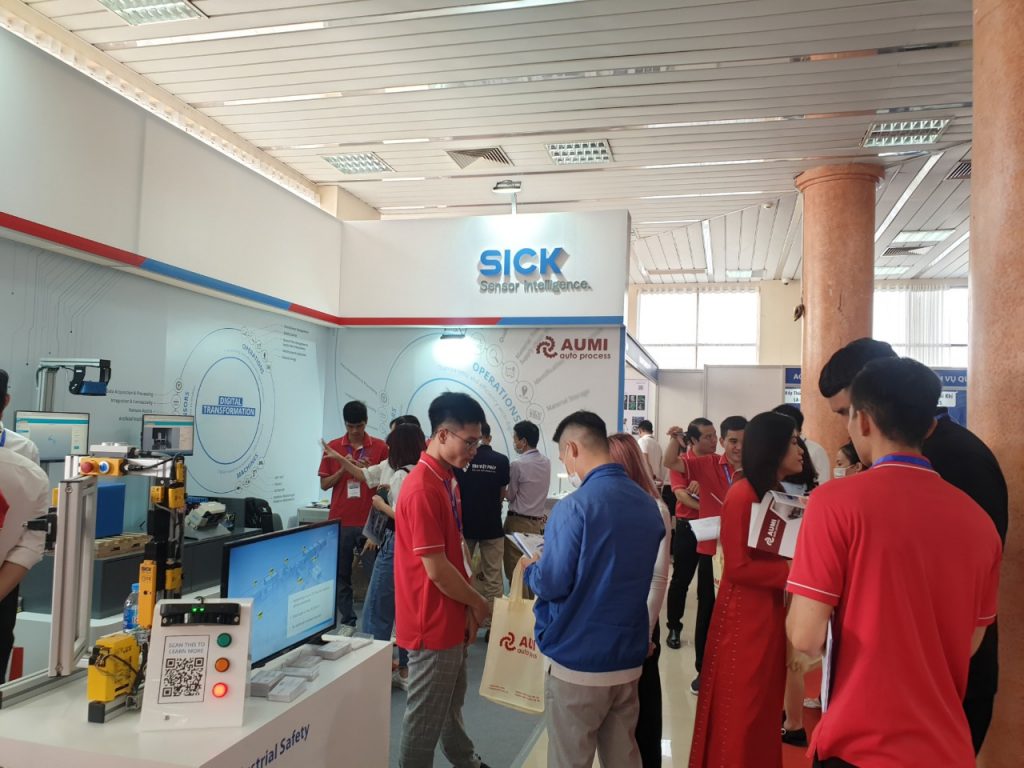 Editorial Board Aumi