Hanoi, June 16, 2023… Mr. Luca De Stefano, Sales director of SIG, visited some cement factories in the Nghệ An, Ninh Binh, and Ha Long areas, accompanied by the Hanoi AUMI team.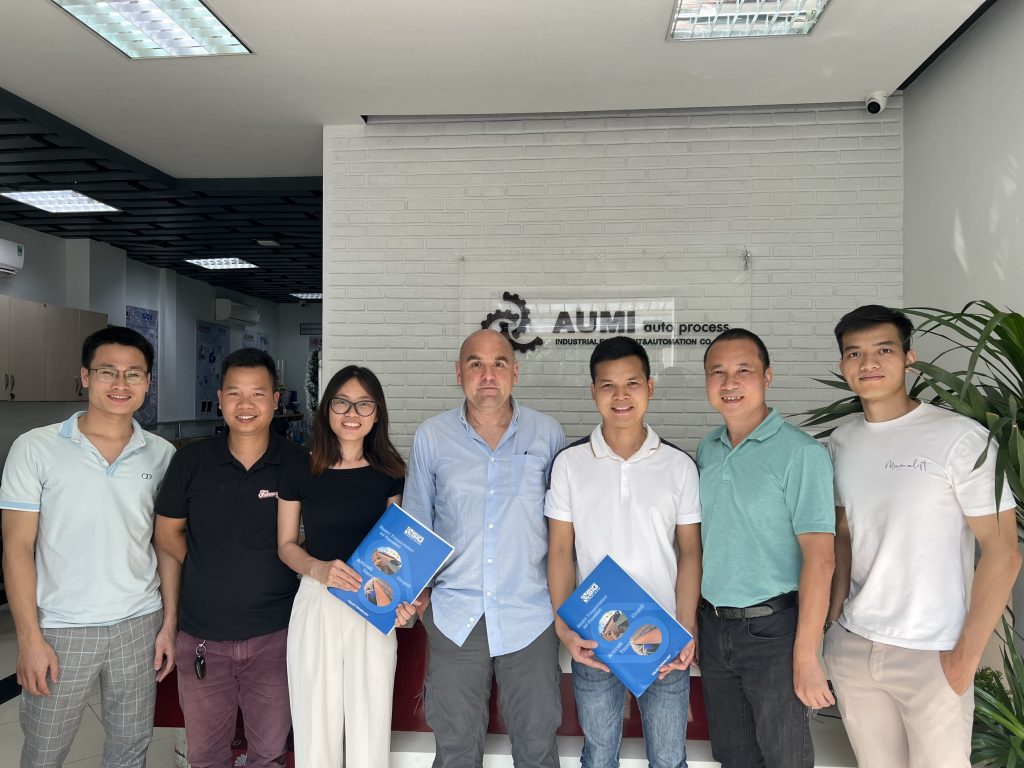 SIG (Italy) is the belts European brand. It is our honour to be the exclusive distributor of this prestige brand in Vietnam market since 2010.
The business trip of the SIG representative lasted from June 12 to June 16, 2023. Mr. Luca De Stefano, along with the technical and sales team from AUMI, visited various factories in the northern region, engaging in discussions with customers about SIG's distributed products and providing suitable solutions based on their requirements.
The survey and product demonstration opened up significant opportunities for SIG to expand its market presence in the northern industrial zones. Furthermore, it reaffirmed the strong and effective collaboration between SIG and AUMI in the Vietnamese market.