Waldkirch, September 2020 – SICK is expanding its successful ZIRKOR series for oxygen measurement in industrial combustion processes to include new variants for EX areas and process engineering safety systems. The user-friendly, extremely rugged and precise zirconium dioxide analyzers are not only available for gas explosion-hazardous areas (ZIRKOR200 Ex-G), but for use in dust explosive atmospheres (ZIRKOR Ex-D) as well. The ZIRKOR200 now also features SIL2 certification for integration into safety-related process controls.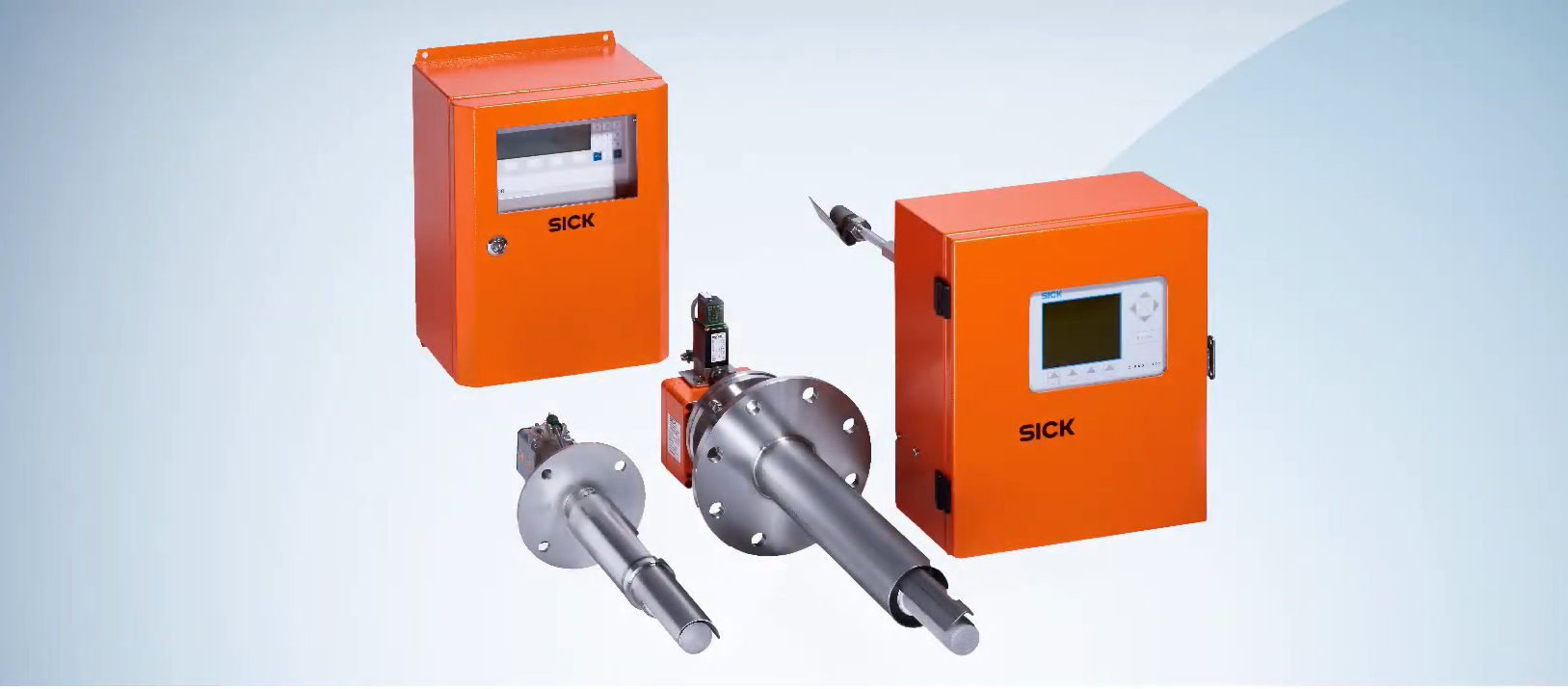 Both explosion-proof variants of the ZIRKOR200 are approved in accordance with ATEX and IECEx. The target markets for the ZIRKOR200 Ex-G for Zone 1 are primarily the chemicals, petrochemicals, and refineries sectors as well as the oil and gas industries. With the ZIRKOR200 Ex-D for Zone 21, the focus is on applications in the cement industry, the power plant industry, and in the fields of waste and recycling.
In the majority of these industries, the ZIRKOR200 with SIL2 option also enables safety-relevant measurements with only one system (1oo1; One out of One). This means other devices are not needed to achieve SIL2 classification, which makes the implementation of safety systems in process automation cost-effective.
Simple handling, long service life, high versatility
The high-tech analyzers of the ZIRKOR200 series for process gas temperatures up to 1,600 °C impress with their simple operation. They adjust automatically and feature an integrated cell diagnostic function. The operator can also access the analyzers conveniently without a cable using the ZIRKOR remote app. This means settings can also be made for Ex-protected variants without the Ex zone having to be released for maintenance work, for example. Innovative LongLife technologies that protect the measuring chamber of the oxygen analyzers ensure very high durability under harsh application conditions, for example when there is contact with corrosive gases. Due to the suitability test as per EN 15267, the ZIRKOR200 and ZIRKOR200 Ex-G variants are also suitable for emission monitoring. Variable probe lengths and numerous interfaces ensure a high degree of versatility for application- and system-specific integration.
ZIRKOR: User-friendly, reliable and precise monitoring of combustion processes
The oxygen analyzers of the ZIRKOR series – the ZIRKOR100 for smaller systems and the ZIRKOR200 variants for larger systems – are used to monitor combustion processes. They measure oxygen content in-situ directly after combustion. This makes it possible to optimally adjust the oxygen dosage to the respective fuel in a timely manner. This ensures efficient combustion processes without increased CO emissions caused by an insufficient oxygen content or very high heat losses through the exhaust gas due to excessive oxygen.
SICK is one of the world's leading producers of sensors and sensor solutions for industrial applications. Founded in 1946 by Dr.-Ing. e. h. Erwin Sick, the company with headquarters in Waldkirch im Breisgau near Freiburg ranks among the technological market leaders. With more than 50 subsidiaries and equity investments as well as numerous agencies, SICK maintains a presence around the globe. In the 2018 fiscal year, SICK had almost 10,000 employees worldwide and a group revenue of around EUR 1.6 billion.