Textbind single unit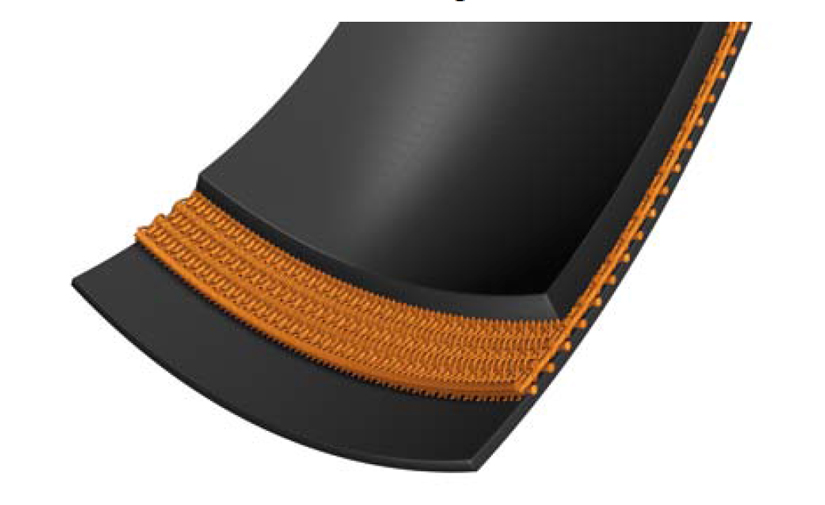 Textbind double unit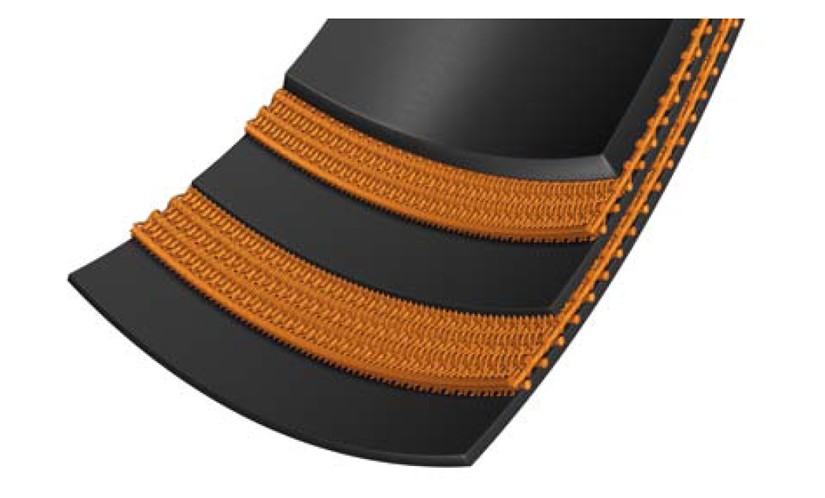 Texbind belts have been originally designed as an universal mining conveyor belting to provide maximum flexibility together with high resistance.
Now, Texbind are available as profitable alternative of EP multiply conveyor belts in case of heavy applications where impacts with big-sized materials are present.
Texbind is composed of a single ply carcass which provides the mechanical characteristics of the belt, protected by two rubber covers which define the typology of use of the belt.
In case of extreme applications where high tensions in the textile carcass add to heavy and hard working conditions, with big lump materials falling on the belt surface from considerable heights, a special version with two textile layers is available; with this construction the already superior resistance against impacts, typical of the straight warp construction, is multiplied for a factor higher than 2, thanks to the perfect synergy guaranteed by the intermediate rubber layer specifically designed to distribute the impact energy between the two layers.
Rubber covers are tipically wear resistant or selfextinguishing; however, also oil proof and heat resistant realizations are available, on request.
Main Advantages
High impact, tear and cutting resistance thanks to its special double reinforced weft
Superior longitudinal flexibility that allows smaller pulleys
Very low permanent elongation guaranteed by straight warp construction
High efficiency with mechanical jointing
Straight Warp Construction
The EpP weaving has been introduced for rubber conveyor belts in order to overcome the limitations of standard EP multiply belts of medium-high style: high elongation, weak weft resistance for heavy applications, high thickness with consequent belt stiffness and possibility of ply separation.
In fact, the straight warp allows to reduce elongation as no weave in the filament is present, the double weft allows to highly improve the fabric resistance against impacts and tears; moreover, the monoply construction makes the belt carcass thinner and deletes any possible ply separation.