At a glance:
For measuring the temperature of gases, liquids, vapour and solids from -50 °C to +120 °C. Especially suited for industrial applications with limited space.
The compact sensor is made of stainless steel 1.4404 / 316L and is connected to the process by screw-in. The sensor elemtent is a Pt100 RTD Thin film according to DIN EN 60751 and the electrical connection is made via a M12 connector.
Perfect match with IPAQ CT20
TRA-C50 is optimized for use with the compact temperature transmitter IPAQ CT20. The sensors are easily assembled with IPAQ CT20 via the integrated M12 connectors.
Technical data:
Measuring element: Pt100
Process temperature: -50…+120°C
Process connection: Screw-in
Thermowell: Welded
Material: 1.4404 / 316L
Diameter: 3 mm
Shape of thermowell: Straight
Protection class: IP67
Dimensions: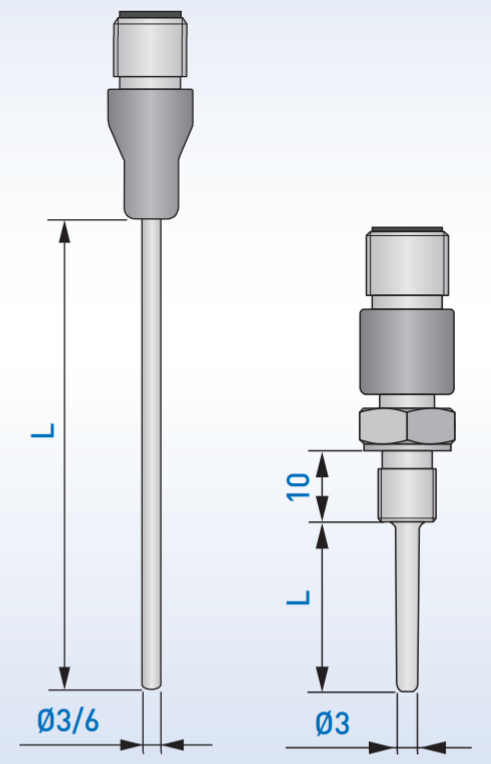 Connection diagram: