At a glance:
Universal 2-wire transmitter with wireless communication
IPAQ R330 is a modern temperature transmitter developed to meet the highest requirements on flexibility, accuracy and reliability. A universal transmitter compatible with RTD, thermocouples, voltage and potentiometer sensors to offer high flexibility and reduce the number of installed product variants. IPAQ R330 is available with ATEX, IECEx and cFMus certifications, making it a safe choice for a wide range of applications.
IPAQ R330 supports wireless communication via NFC® (Near- field communication) and Bluetooth® which makes it possible to configure and monitor the transmitter through a smartphone or a tablet.
Technical data:
Type: Rail-mounted
Input: RTD, TC, mV, ohm
Input RTD: Pt100, Pt1000, Ni100, Ni120, Ni1000, Cu10
Input thermocouple: Type B, C, D, E, J, K, N, R, S, T
Type of transmitter: Digital
Output: 4-20 mA
Galvanic isolation: 1500 VAC
Measuring channels: 1 channel
Sensor connection: 2-, 3-, 4-wire connection
Power supply:
IPAQ-R330: 8 to 36 VDC
IPAQ-R330X: 8 to 30 VDC
Approvals: ATEX, IECEx, FM
Typical accuracy: 0,08% of span
Accuracy over time: Max. drift ±0,02% of span/year
Vibration: IEC 60068-2-6, 5 g
Runtime counter: Hour counter for elapsed operational time
Simulated output: Fixed current ouput during a maximum time of 15 min
Configuration: ConSoft or INOR Connect
Wireless communication: NFC® and Bluetooth® *
Dimensions: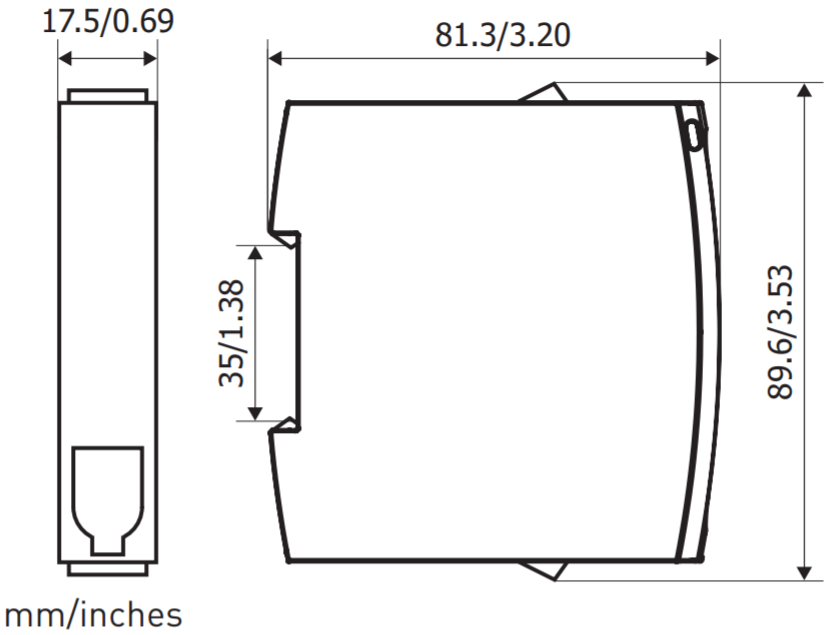 Connection diagram: